We, Bharat Overseas  Corporation, established in Year 1994 are Home Textiles Specialists (Manufacturers and Exporters) based in Panipat, India.
We are one of the promising manufacturing & export companies with full range of Handlooms , Power looms , Shuttle less Rapier Looms , Water Jet Looms , Digital Print Machine infrastructure with In-House Designing , Finishing and Packing units. Our material and products are of the finest quality which has the potential to generate the applause of overseas buyers of any market. We are US$ 10 Million annual turnover business with over 250 skilled and trained workers.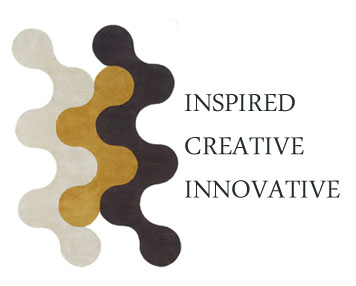 Products , we manufacture & our specialization – Being a quality-conscious organization, we are offering an excellent quality products in following categories 
Kitchen & Table Linen
Cushions
Throws
Memory Foam Bathmats
Rugs
Poufs
Made Ups
Bags
These are designed by our craftsmen that are well aware of clients needs and capable of designing these as per the same. Clients can avail these Products from us in various stunning designs, shapes, colours and patterns at economical prices.
We bring together both natural and man-made fibres, to produce different Range of Products which focus on Lifestyle, Quality and Service. We use the finest, extra-long pure cotton yarns, polyester yarns, jute, zero twist, micro chenille & we employ the best possible manufacturing techniques to bring extra softness, extra absorbency, anti-pilling and anti-shrink to our products.
Features :- Basic, Regular, Every Day, Premium, Luxury, Reversible & Designer Collection
We provide every opportunity to discover a wide array of furnishings in Modern, Traditional, Seasonal as well as contemporary exquisite designs. The breathtaking variety of designs is enhanced by choice of lovely exciting colors. A separate sampling unit with experienced designers offers full support to draw the imagination of the clients. Customers' needs are fulfilled in every manner by offering lots of options according to price targets to suit the market levels properly with a promise of making of merchandise under essential and strict follow up of work place code of conduct.
Our core strength lies in our in-house studio and extensive product research in Europe and USA. Our dedicated team travels globally and study the market trends of the markets and develops the products which are innovative and ease the lives of the ultimate consumer.
Quality is assured , starting with yarn purchase and each processing stage thereafter. Correct attitude, appropriate training and vigilance delivers promised quality. Buyer pre-shipment inspection is always welcomed. Packaging is done to buyer specifications, with Bar Coding, instruction inserts etc., ready for retail shelf.
Vertical manufacturing facility , with in-house Product Development team comprising Designers and sophisticated Designing systems.
Round the clock in-house Quality control team in all Production areas
In-house Laboratory for various Test requirements
Dedicated facility for Sample development
We have achieved knowledge and experience in our area of specialization with total devotion before our inception.

We are always prepared to earn the trust of our customers and reputation of reality with total honesty.